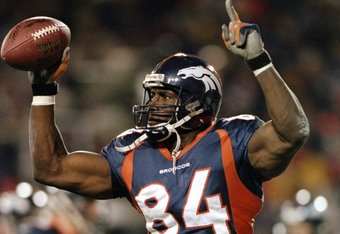 ITS ABOUT TIME!!!!
I'm beyond thrilled but more shocked. I honestly did not think they'd elect him. Its only taken them 8 years (3 past his required 5 years to wait). This is beyond cool!!
Congrats to Shannon Sharpe, you ARE the man!!
I'll be doing a little story on his life & career now that I know he's going to Canton. He joins 6 others including another icky Cowgirl, Deion Sanders (haha, my dad hated this guy) and Marshall Faulk (a former Indy Colt).
Congrats to all who got elected, but now I really can't wait till August to see Sharpe get in the HOF. This made my day.
Love you man! GO BRONCOS!!!!